Mandarin Garden Restaurant
24036 Lake Dr, Crestline, CA 92325
Toni's Kitchen
24194 Lake Dr, Crestline, CA 92325
909-338-9377
Customer Reviews
Delicious Mexican food in Crestline. Large portions, good prices and attentive service. I love sitting outside with a view of Lake Gregory. Love the shrimp burrito with red sauce.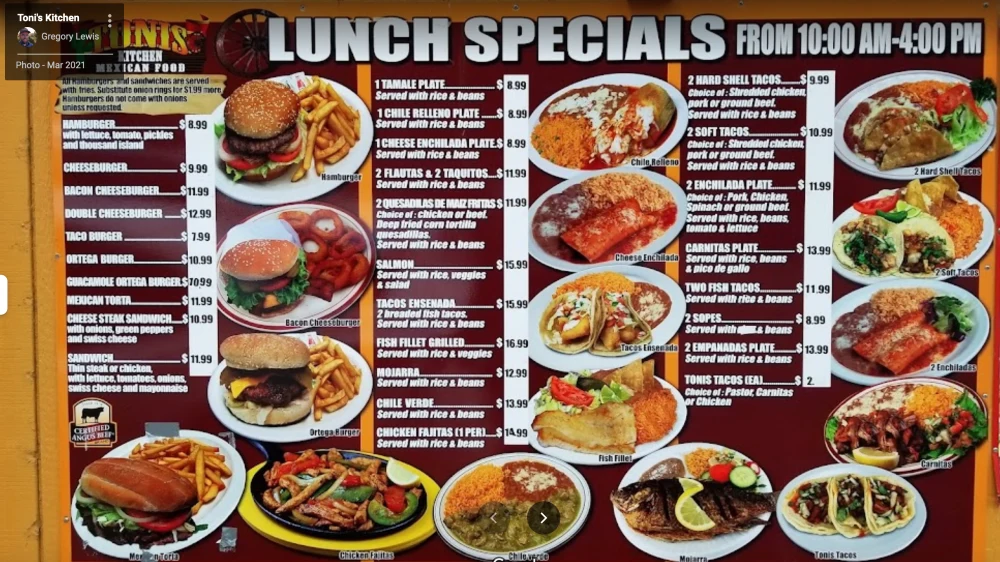 La Casita Mexican Restaurant
633 Forest Shade Rd, Crestline, CA 92325
Sonoran-style Mexican food with full bar. Daily Chef Specials.
Dishes for every diet: Vegetarian/Veg
+19093389196
Customer Reviews of La Casita
Love this place! Come here every Saturday night after work for a pick up order and it's always only a 5-10 minute wait. Everyone is very nice and gives great customer service! I would definitely recommend to anyone that's looking for great Mexican food on the mountain!
Lauren Scotvold